在工業生產中需要用到各種各樣的化學物料,其中過硫酸鈉就是代表物料之一,工業品為白色結晶。早期過硫酸鈉的應用并不是廣泛(過硫酸銨使用更廣),而過硫酸鈉中不含銨且具有更好的穩定性,所以其使用在后期逐漸取代過硫酸銨!過硫酸鈉在工業生產中的應用主要包括什么?氫氧化鉀廠家為您解說。
A variety of chemical materials are needed in industrial production, among which sodium persulfate is one of the representative materials, and industrial products are white crystals. In the early stage, sodium persulfate was not widely used (ammonium persulfate was more widely used), but sodium persulfate did not contain ammonium and had better stability, so its use gradually replaced ammonium persulfate in the later stage! What are the main applications of sodium persulfate in industrial production? Potassium hydroxide manufacturer will explain for you.
1、受污染的土壤修復、水處理(廢水凈化)、廢氣處理、有害物質氧化降解;
1. Contaminated soil remediation, water treatment (wastewater purification), waste gas treatment, and oxidative degradation of harmful substances;
2、乳膠或丙烯酸單體聚合液、醋酸乙烯、氯乙烯等產品的引發劑,同時也是苯乙烯、丙烯腈、丁二烯等膠體發生共聚作用的引發劑;
2. Initiator for emulsion or acrylic monomer polymerization liquid, vinyl acetate, vinyl chloride and other products, and initiator for copolymerization of styrene, acrylonitrile, butadiene and other colloids;
3、金屬表面的清潔和酸洗(例如在半導體制造業:印刷電路的清潔和蝕刻),銅和鋁表面的活化;
3. Cleaning and pickling of metal surfaces (for example, in semiconductor manufacturing industry: cleaning and etching of printed circuits), activation of copper and aluminum surfaces;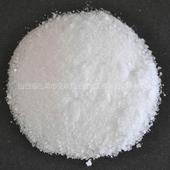 4、脫漿劑和漂白劑,特別為低溫漂白;
4. Desizing and bleaching agents, especially low-temperature bleaching;
5、染發劑的基本成分之一,起脫色作用。
5. It is one of the basic components of hair dye and plays a decolorizing role.
此外,過硫酸鈉常溫下逐漸分解,加熱或在乙醇中可迅速分解,分解后放出氧氣并生成焦硫酸鈉。濕氣及鉑黑、銀、鉛、鐵、銅、鎂、鎳、錳等金屬離子或它們的合金均可促進分解,高溫(200℃左右)急劇分解,放出過氧化氫。
In addition, sodium persulfate gradually decomposes at normal temperature, and can be rapidly decomposed by heating or in ethanol. After decomposition, oxygen is released and sodium pyrosulfate is generated. Moisture, platinum black, silver, lead, iron, copper, magnesium, nickel, manganese and other metal ions or their alloys can promote decomposition, and rapidly decompose at high temperature (about 200 ℃) to release hydrogen peroxide.
易溶于水(20℃時70.4)。有強氧化性。對皮膚有強烈刺激性,長時間接觸皮膚,可引起過敏癥,操作時應注意。大鼠經口LD50895mg/kg。密封保存。實驗室通過加熱過硫酸鈉廠家與苛性鈉或碳酸鈉溶液,除去氨和二氧化碳而得過硫酸鈉。
Soluble in water (70.4 at 20 ℃). It has strong oxidizing property. It is strongly irritating to the skin, and long-term contact with the skin may cause allergies. Attention should be paid during operation. Oral ld50895mg / kg in rats. Sealed storage. The laboratory obtains sodium persulfate by heating the sodium persulfate manufacturer and caustic soda or sodium carbonate solution to remove ammonia and carbon dioxide.
過硫酸鈉常溫時穩定性好定性好。常作強氧化劑使用常作強氧化劑使用,也可用作單體聚合引發劑也可用作單體聚合引發劑。它幾乎不吸潮,便于儲存便于儲存,使用方便使用方便安全。
Sodium persulfate is stable and qualitative at room temperature. It is often used as a strong oxidant. It can also be used as a monomer polymerization initiator and a monomer polymerization initiator. It is almost non hygroscopic, easy to store, easy to use and safe to use. For more information